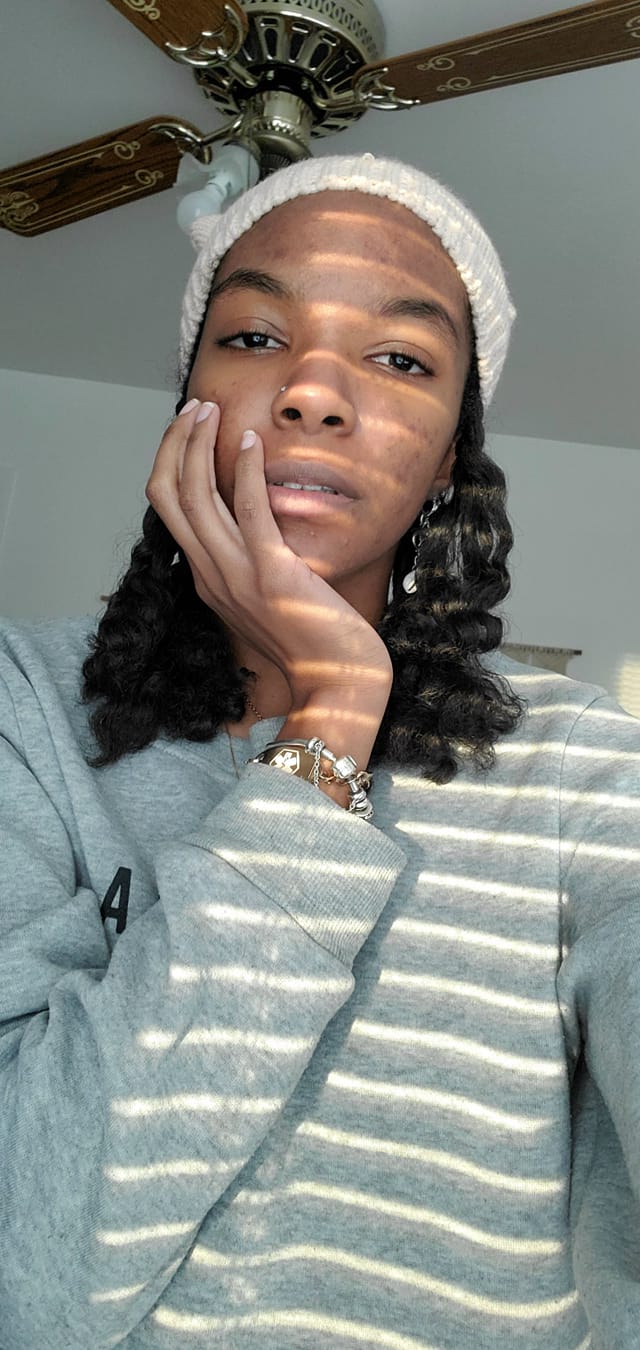 Danette Makaila, more affectionately known as Daylight is a 25 year old author, artist, fashion designer, model, spiritual philosopher, late-diagnosed autistic, vegan, entrepreneur and mental health advocate.
Danette discovered her interest in entrepreneurship at the age of 5, as she watched her older brother operate his snack vending business. Then, went on to start her first company – Princess Jewels at age 9 – making sterling silver jewelry for kids. Growing up in a household of entrepreneurs, and small business owners, who were really big on community engagement was a huge force of guidance in Danette's life. 
Over the course of a decade Danette has been in business, she has, launched clothing lines at New York Fashion Week (age 16), written award winning books and programs geared towards youth success (age 13), and continues to inspire youth over the world at colleges, conferences, and over the airwaves. She has been a keynote speaker at colleges such as ODU, VSU, NSU, and other great organizations like Community Builders Network, Operation Military Kids and Delta Gems. As well as being Featured as one of "BET's 29 People You Should Know."
Danette Makaila's mantra is "define the norm. do the impossible." – which is all about encouraging youth to be true to themselves, follow their dreams, no matter the obstacle, and share their purpose with the world.
Currently, Danette is on medical leave after attending Christopher Newport, The University of Delaware and Harvard University. She loves spending time with animals and children – two of her biggest affinities and looks forward to traveling more when able. You can catch her out in the community doing book signings or hanging out with her dog Juliena. Check out her 4 New Children's Books @SHOPLUMA and follow her on SM for more updates!!!
Blog @DaylightMakaila On Medium.com